Vind hier alle informatie met betrekking tot de wegenwerken van en naar onze A&M winkel.
Retrouvez ici toutes les informations sur les travaux routiers à destination et en provenance de notre magasin A&M.
Find here all information about the road works to and from our A&M shop.
Gebruik Waze - Utiliser Waze - Use Waze
ons adres  -  notre adresse  -  our address: Raghenoplein 17
 
na / après / after 19/08/2022
Nieuw & definitief circulatieplan   /   Nouveau plan de circulation définitif   /   New & definitive circulation plan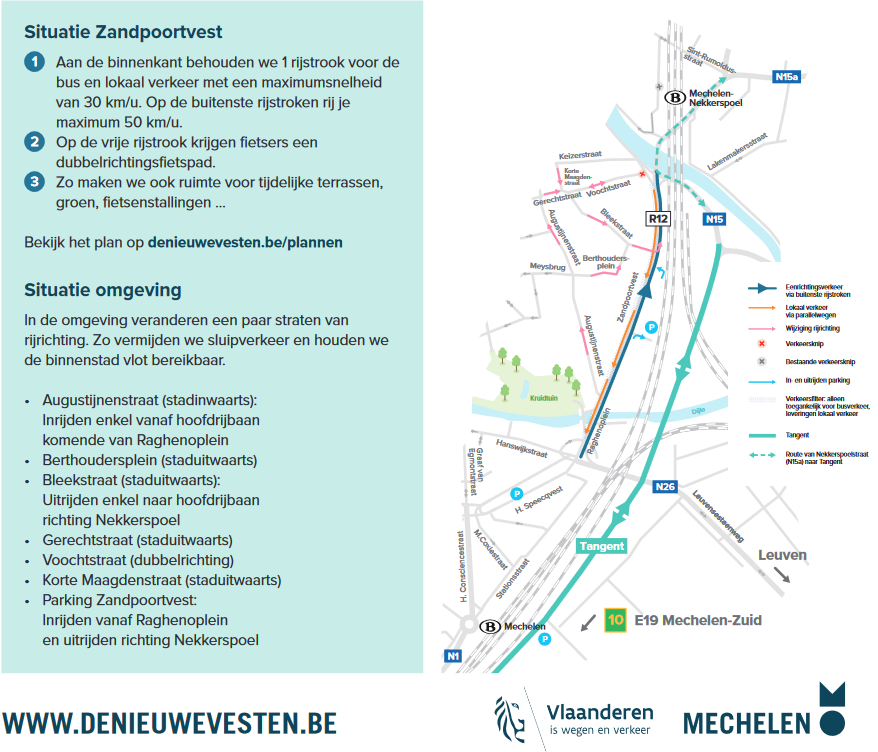 Opgepast!
Indruk nieuw circulatieplan rondom Raghnoplein, met nieuwe aanrij routes (en te gebruiken) vanaf 19/08/2022.
Op deze routeplanner kan je alleen routes in en rond Mechelen zien.
Kom je van verder weg, klik dan bijvoorbeeld de op- en afrit op de E19 aan als vertrekpunt voor je route.
---
Attention!
Impression du nouveau plan de circulation autour de Raghenoplein, avec de nouvelles voies d'accès (et utilisables) à partir du 19/08/2022.
Sur ce planificateur d'itinéraire, vous ne pouvez voir que les itinéraires dans et autour de Malines.
Si vous venez de plus loin, cliquez par exemple sur la bretelle de l'E19 comme point de départ de votre itinéraire.
---
Attention!
Impression of the new circulation plan around Raghenoplein, with new access routes (and usable) as from 19/08/2022.
This route planner you can only see routes in and around Mechelen.
If you come from further away, click on the slip road on the E19, for example, as the starting point for your route.